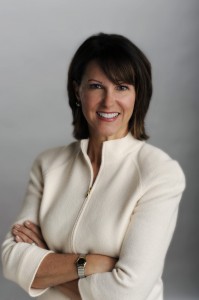 More than 150 organizations, including Southwest Airlines, the American Heart Association, International Paper, Pfizer and the National Restaurant Association have hired Amy Showalter to elevate their grassroots influence and Political Action Committee programs. Over 85% of her long-term consulting clients have experienced an increase in budget, staff, and senior management recognition after collaborating with Amy. She has spoken in 35 states to more than 25,000 corporate executives, management teams, boards of directors, and nonprofit volunteer leaders about how to get powerful people on their side.
For nine years she directed the efforts of the highly acclaimed Nationwide Insurance Civic Action Program (CAP). During her tenure, over 2,000 public affairs professionals across the country ranked Nationwide's program as one of the top two corporate grassroots programs in the country. (Ed Grefe and Martin Linsky, The New Corporate Activism)
Amy has authored or co-authored more than five national research projects that explore the influence strategies of the nation's most powerful interest groups, as well as the tactics that persuade high-powered elected officials. In addition, she has surveyed thousands of "everyday" grassroots advocates who have shared their secrets for influencing up the food chain.
Her insights have been featured in The Washington Times, Roll Call, Politico.com, The Baltimore Sun, The Dallas Morning News, and The Christian Science Journal, over 100 Creators Syndicate newspapers, and 15 Tribune Media Services publications, to name a few. Amy has been a regular columnist for three magazines and has published more than 100 articles on grassroots influence. She is the author of 105 Ways to Build Relationships with your Elected Officials.
Amy has served as a faculty member at the U.S. Chamber's Institute for Organization Management, and has been a guest lecturer at George Washington University's Graduate School of Political Management. She is a Past Chairman of the American Society of Association Executives Government Relations Section Council, and is the Co-Founder and Producer of Innovate to Motivate, an annual national conference for veteran political involvement professionals.
Amy has a BA in Political Science from Wright State University and an MSA from Central Michigan University.
Amy and her husband, Randy Boyer, reside in the greater Cincinnati area with their two Siberian Huskies, Houdini and Jackson, and Finnegan the mystery dog.
As their one violation of the underdog philosophy, Randy and Amy are fervent Ohio State Buckeye fans.